Other
Game Grumps
I've been working for Game Grumps since September 2012. My work includes the editing, preparation, and release of over twenty minutes of content every day of the week. In addition to the audio and video editing I do with Adobe Premiere Pro and After Effects, I also create the thumbnails for each episode and schedule the content for release. I'm also the self-proclaimed genius behind Grep Animated.
Video Game Theory and Design
Studying at Gallatin provided me the opportunity to craft my own curriculum, which I did through classes offered by the NYU Game Center and Steinhardt's Department of Media, Culture, and Communication. Under the guidance of such professors as Eric Zimmerman, Jesper Juul, Frank Lantz, and many others, I studied the history, design, development, and theory of games and applied that knowledge to practical applications.
Noises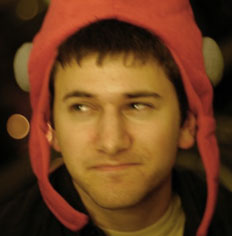 I've been playing guitar for about a decade and have been known to pluck away at a ukulele from time to time. I am also a composer of electronic music, having scored several games, including Thicket , Ourobot, and Soof, which are detailed further in the Games section of this site. I have experience recording and manipulating sounds for sound effect work and have mixed live audio for theatrical productions.
Some of my musical noodlings can be found on SoundCloud.
Images
I am a self-proclaimed Photoshop Wizard. I made a Zelda-themed parody image to celebrate my graduation from NYU in May 2012 which received over 3.5 million views in two days as well as hundreds of comments on such sites as Reddit and Tumblr.
View Zelda Graduation Pics on Imgur.com
I also crank out thumbnails weekly as part of my work for Game Grumps, as detailed above.